Cooking Inspiration
Meet
the
latest
members
of
our
steamed
rice
family
Including the brand-new Sticky Rice and Golden Vegetable
As of 2023, we're proud to offer 27 different flavours of steamed, ready-to-heat rice. Our products are made with natural ingredients, totally gluten-free and vegetarian-friendly (with the exception of our Egg Fried Rice). When time is of the essence, grab a Tilda ready-to-heat rice in the perfect store cupboard staple. Grab a pouch, heat for two minutes, and pair with the ingredients of your choice. Whether it's a midweek lunch or accompanying a tasty evening meal, our steamed range is a go-to. 
From the classics, pure basmati, jasmine and long-grain, to more exotic flavours like katsu or lime and chilli, we've truly got something for every taste and every dish. Let's explore the collection… 
The versatile classic range
One of the very best things about rice is its versatility. There are very few dishes in the world that couldn't be spruced with a pouch of Tilda rice… in our humble opinion. Whether you're cooking a one-pot dish, a curry, a stir fry, or just some protein like fish or meat, look no further than our versatile range.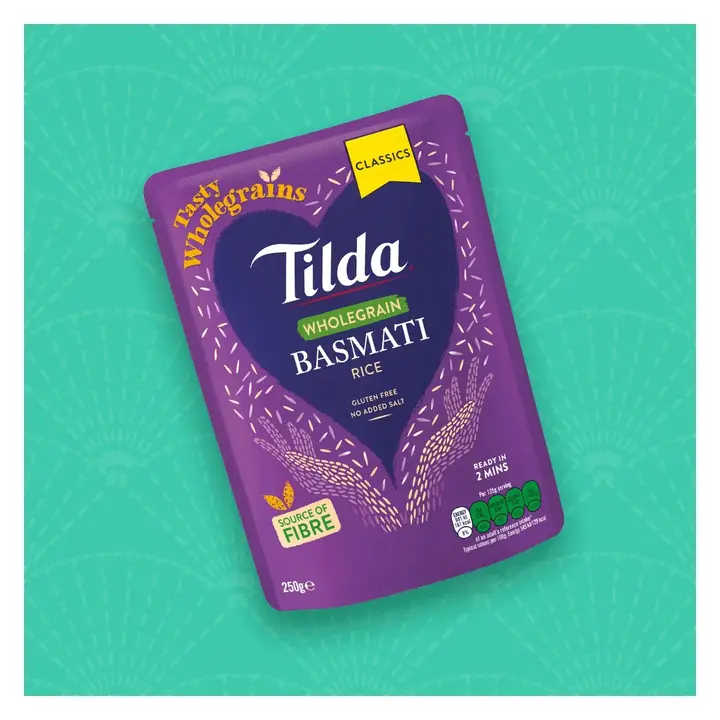 The Tasty Essentials
The subtle flavours that float through our tasty essentials range are able to elevate the plate they support with ease. If you're planning a dinner with roasted meat, skewers, pan-fried fish, or halloumi, consider one of our aromatic pouches.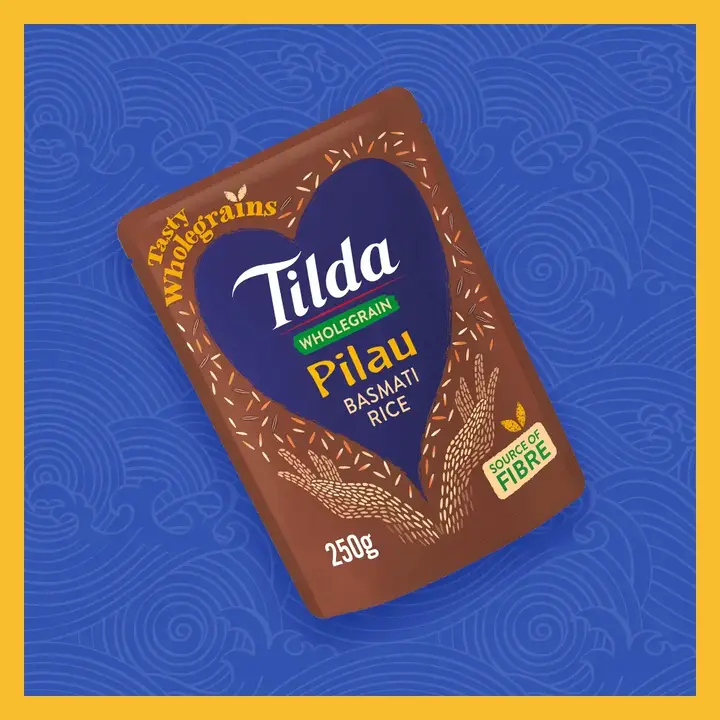 Worldwide flavours
Are you feeling a little bit adventurous? Why not introduce some new tastes, textures and experiences to your kitchen, with our flavourful range of ready-to-heat pouches? Ideal if you're putting together rice bowls, curries or stir fries.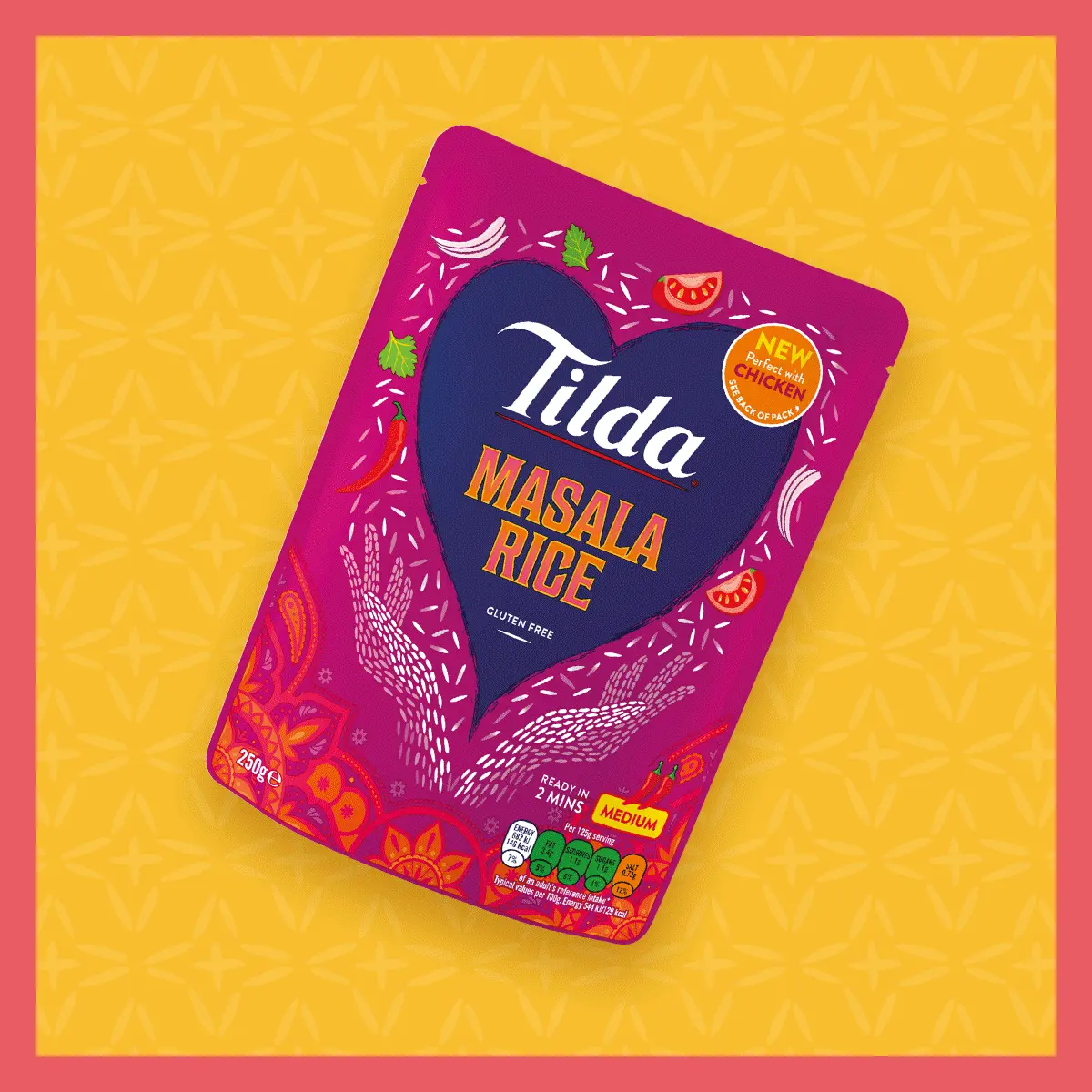 The spicy range  
If you like your food with a bit of an extra spice, then our  spicy range will be right up your street. With tastes from South America and the Far East, these pouches perfectly compliment seasoned meats, baked in the oven or fried in the pan.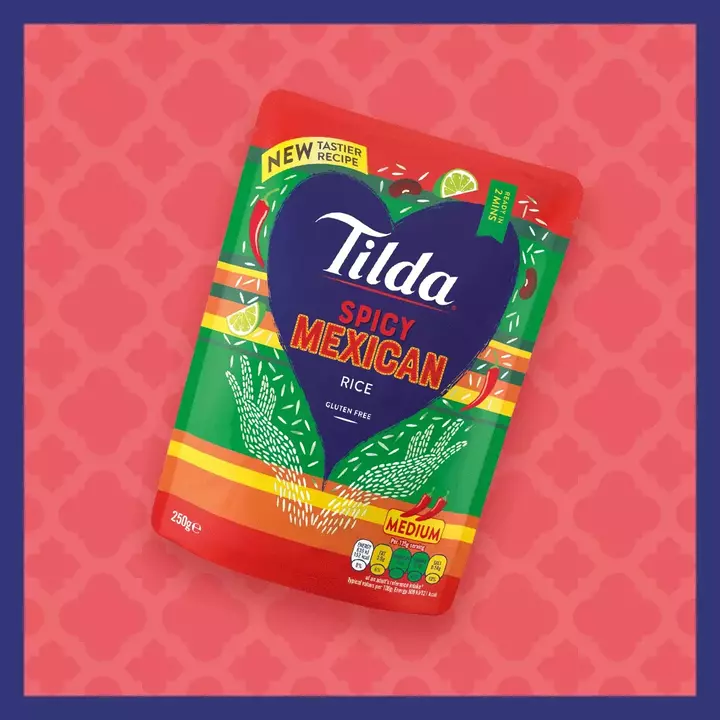 New and delicious
Finally, as we're always innovating, experimenting, and introducing new tastes to our range, we've got some wonderful new flavours to shout about. Sticky Rice is perfect for poke bowls, Golden Vegetable will brighten up any stir fry, and Cajun Jambalaya was made to complement plump prawns.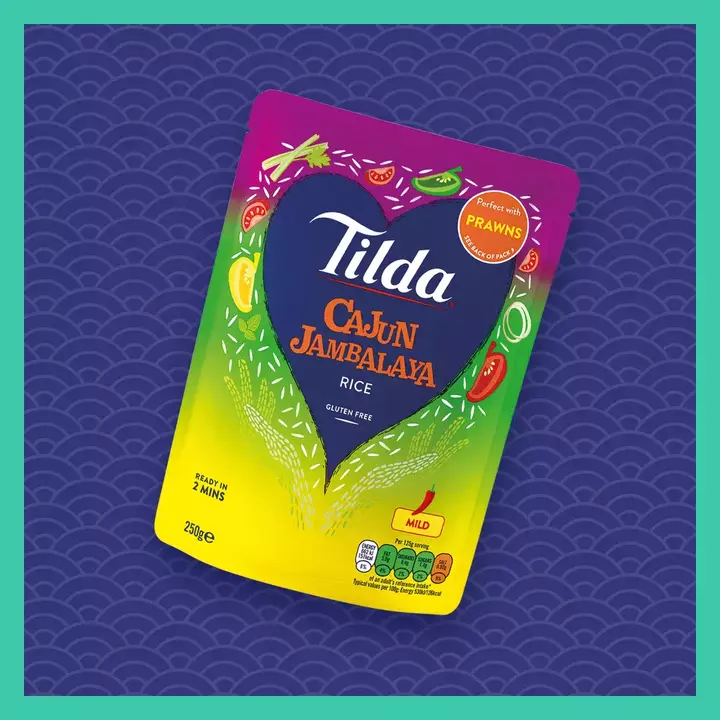 To find out more about our steamed rice range, and where to buy the individual products, you can see the whole family right here. And if you're looking for some inspiration for tonight's dinner, check out our recipe generator, and turn your store cupboard staples into a Tilda-licious meal.